I learned all the right things, the hard way. You can now just skip that part and take all the guesswork out of your campaign :)
WHAT WILL YOU LEARN IN THE COURSE?
The course is divided into five major modules. Each module discusses a variety of key topics, for a total of 40+ lessons created specifically for the kind of product you are trying to fund. There's nothing vague here: I dive into details so you can do everything right on your first try, avoid expensive mistakes, and create a fantastic community around your game.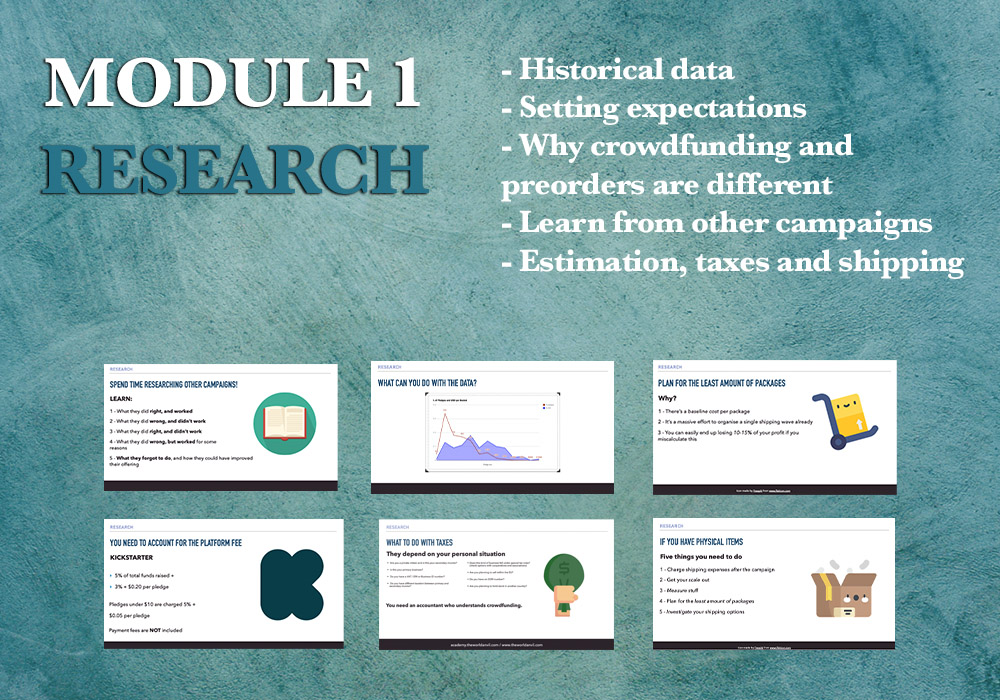 Module 1 - Research
2022 update available now
I look at the data from the last few years, set expectations, discuss why crowdfunding games on Kickstarter has an edge on preorders, learn how to study other campaigns, how to research numbers, and how to estimate shipping, taxes and payment fees. 
I also explain how to use the Pledge Planner (2022 Update), a super-useful tool that makes most of the calculations on your behalf.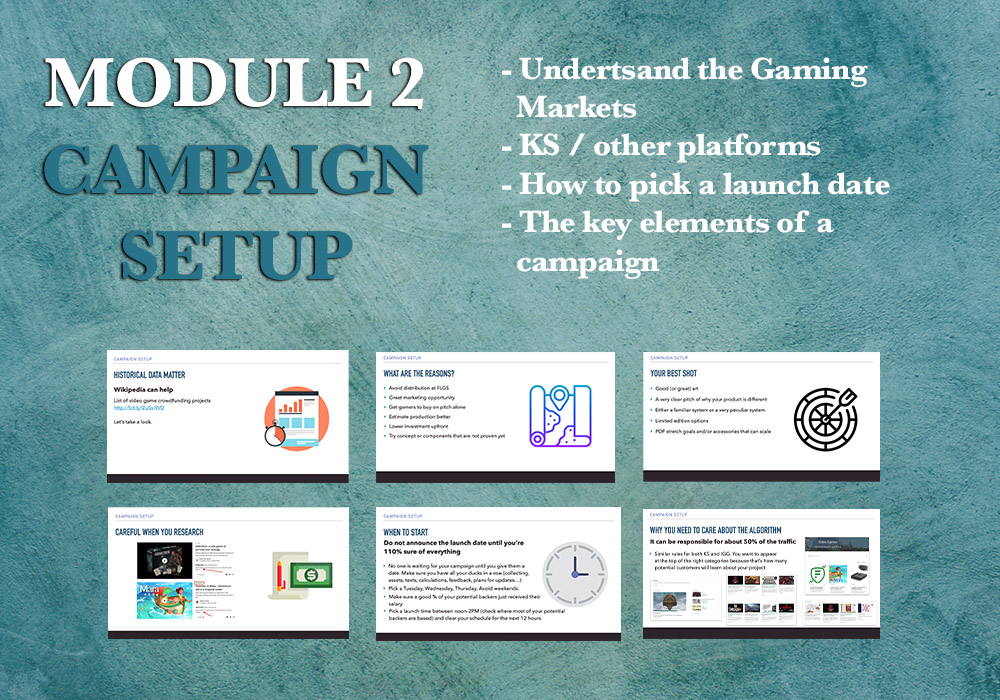 Module 2 - Campaign Setup
2022 update available now
I take a more in-depth look at the tabletop gaming market, explain the differences between Kickstarter and other platforms, discuss how to pick a launch date, and go over the key elements of a campaign (body, video, tiers, stretch goals, and add ons).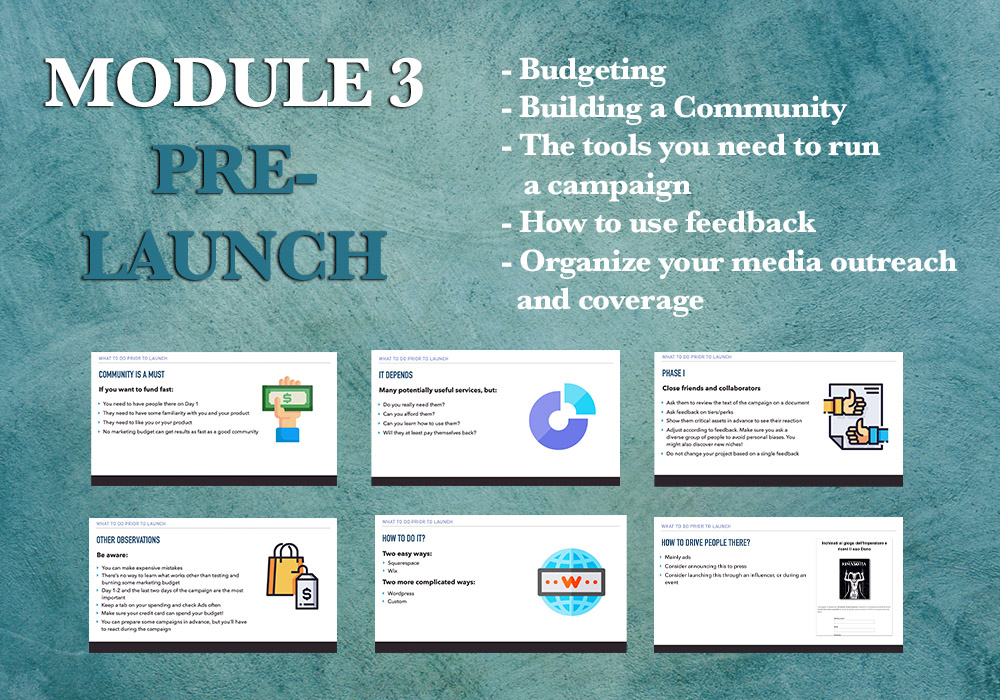 Module 3 - Pre-Launch
2022 update available now
I explain how to build a budget, how to grow a community, suggest the tools you need to run a successful campaign, how to get useful feedback to improve your campaign, and how media outreach and coverage work. 
Included in this Module you'll find a complete checklist of what to do three, two and one weeks before the crowdfunding campaign starts.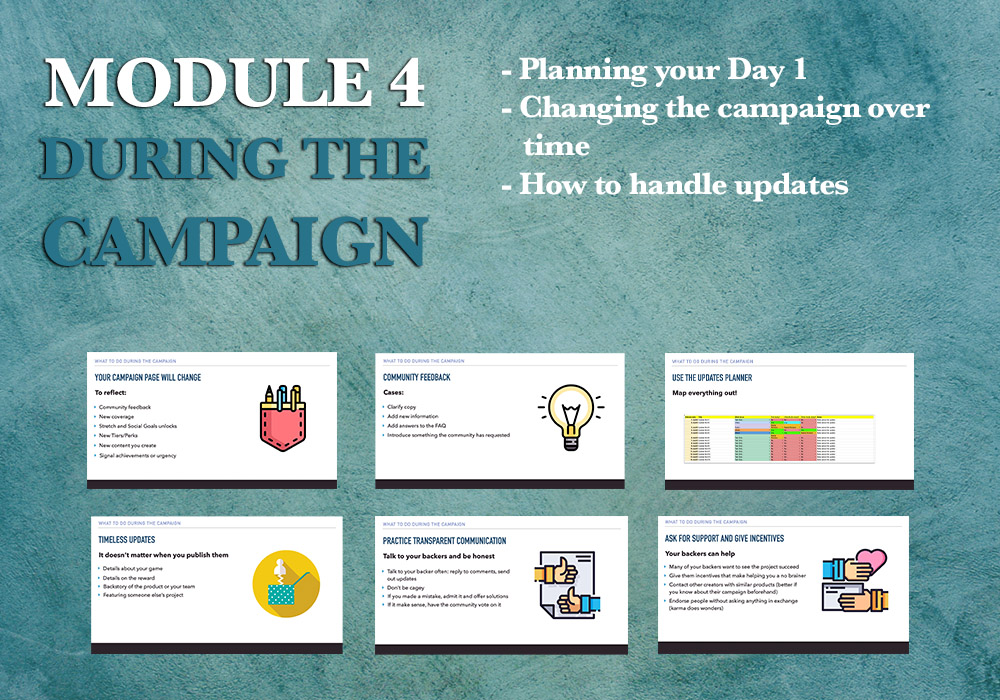 Module 4 - During the Campaign
2022 update available now
I help you plan your Day 1, listing all the things you need to keep your eye on, discuss how the body of the campaign will change over time and how you should handle updates.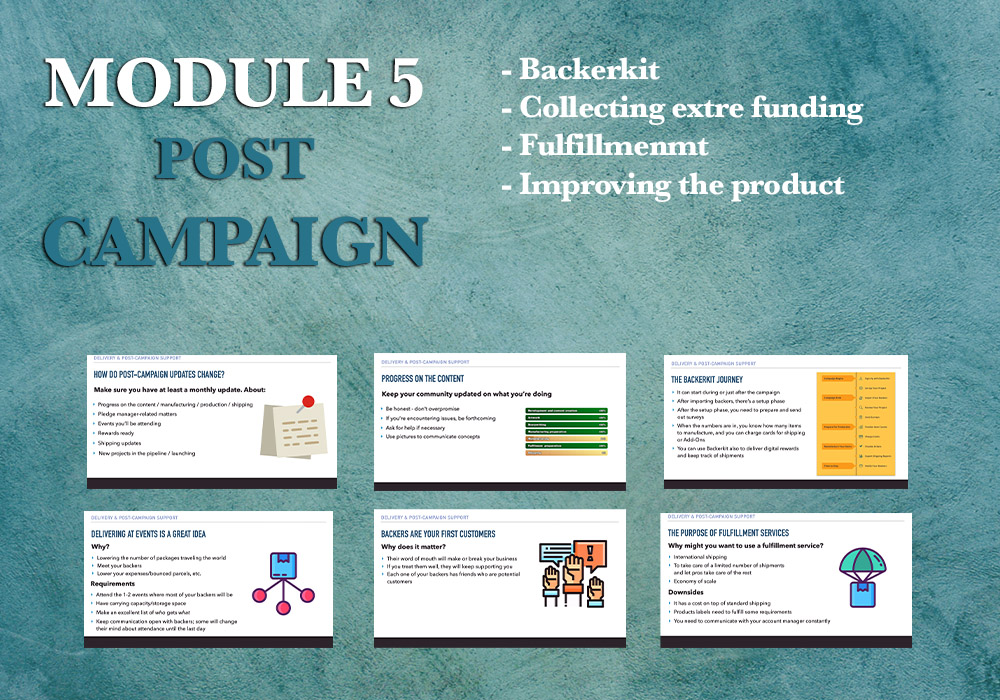 Module 5 - Post Campaign
2022 update available now

I introduce you to Backerkit and explain how to get the best out of it, how to collect extra funding when the campaign is over, how the first backers can help you improve the game, and how to handle shipping and deliveries with or without the help of fulfillment services.
BONUS VIDEOS
As a FREE extra, you also get a trove of in-depth analyses, each examining a particular topic or Kickstarter game campaign from which lessons can be learned.
This bonus section KEEPS GROWING!
[2022 update Coming Soon]
Need more guidance?
12 weeks, 12 custom milestones, full access to the course + I'll hold your hand while you develop a sound pre-launch strategy.
If you'd feel more comfortable with 1:1 crowdfunding coaching, take a look at this option!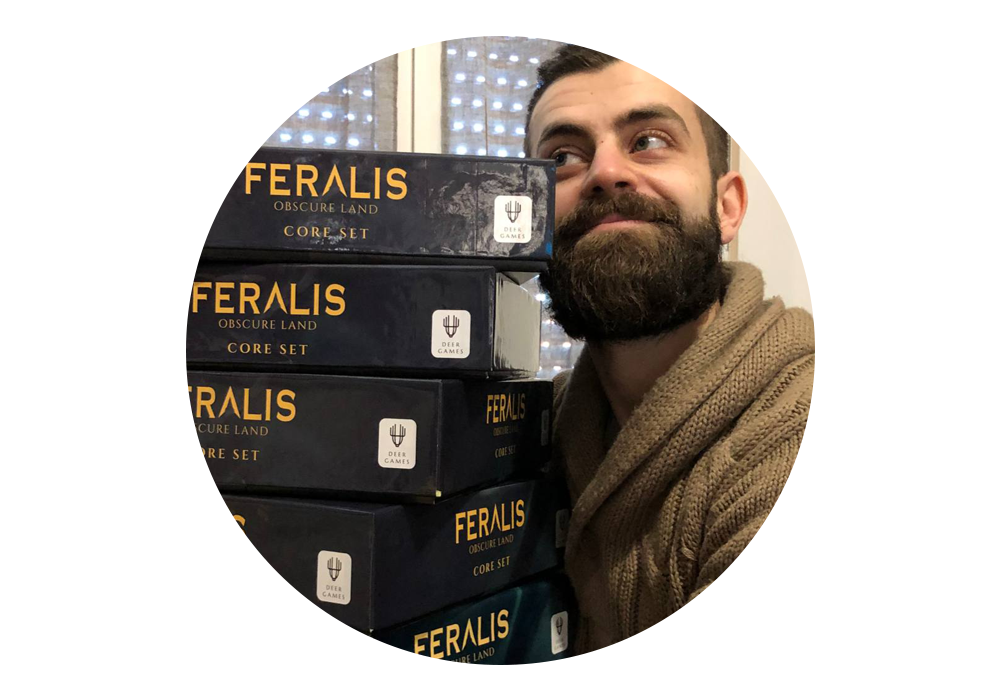 Luca Vincitore – Feralis
€106,662 on KicKstarter
Coaching with Tommaso is an indispensable help in setting up a crowdfunding campaign. The clear step-by-step approach makes everything more manageable despite the great difficulties that this work requires. Without his support, we would certainly not have been able to be ready for the deadlines we had set ourselves and something would certainly have been lost along the way. For all aspiring Kickstarter creators, I can highly recommend his guide, it will save you many headaches and sleepless nights.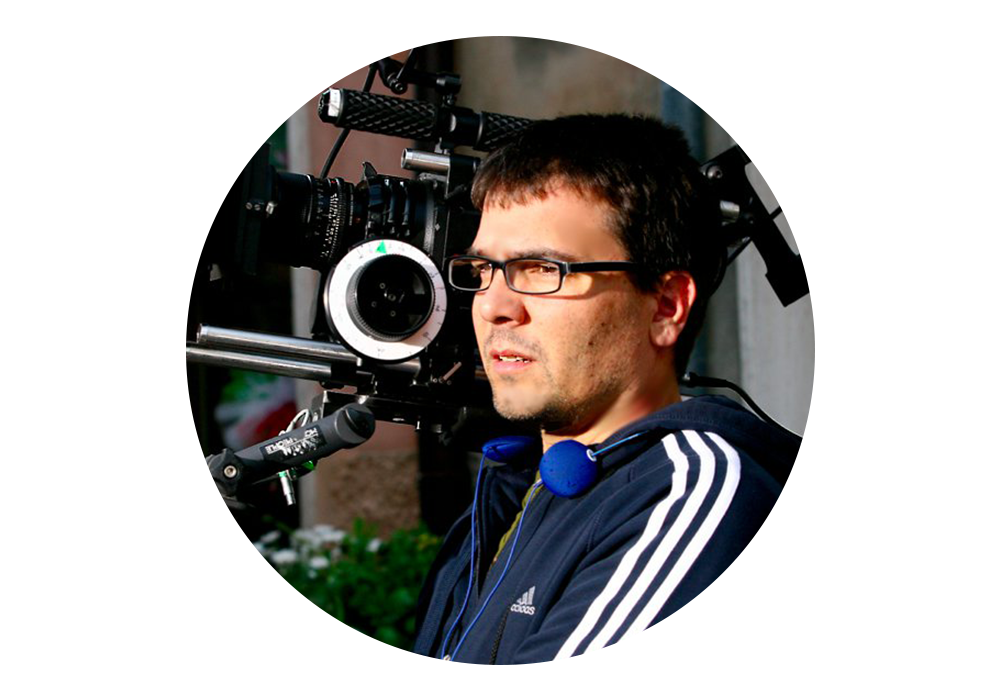 Michele Torbidoni – Kids & Dragons/Kids & Legend
€34,953 on Kickstarter
Working with Tommaso is excellent – not only he understands all the hidden dynamics of a crowdfunding campaign (believe me, there's more than meets the eye), but he also knows how to launch a crowdfunded game project. If you're looking for a good, competent consultant, he's your man.
WHAT ARE THE REQUIREMENTS TO JOIN?
You're determined to learn and implement what I'm going to explain here: there's no magic button to make a campaign successful, but this course will remove every obstacle on your path to victory.
TL;DR
- 40+ video lessons focused on games on Kickstarter and other reward-based crowdfunding platforms 
- A variety of custom-made tools that will make your life a LOT easier, including:
The Pledge Planner, to help you calculate tier pricing, manufacturing expenses, shipping, margins, and fees, so you know precisely if your campaign is profitable. 
The Stretch Goals Planner, to put your Stretch Goals in the right order, evaluate unlocking conditions, and keep track of their status.
A ToDo checklist covering the three weeks before the campaign launch.
A Day 1 ToDo checklist to keep track of everything while the magic happens.
A Last Week ToDo checklist to make sure your campaign ends with a bang.
- Summaries & Study Guides
- Bonus lessons and updates, released at regular intervals.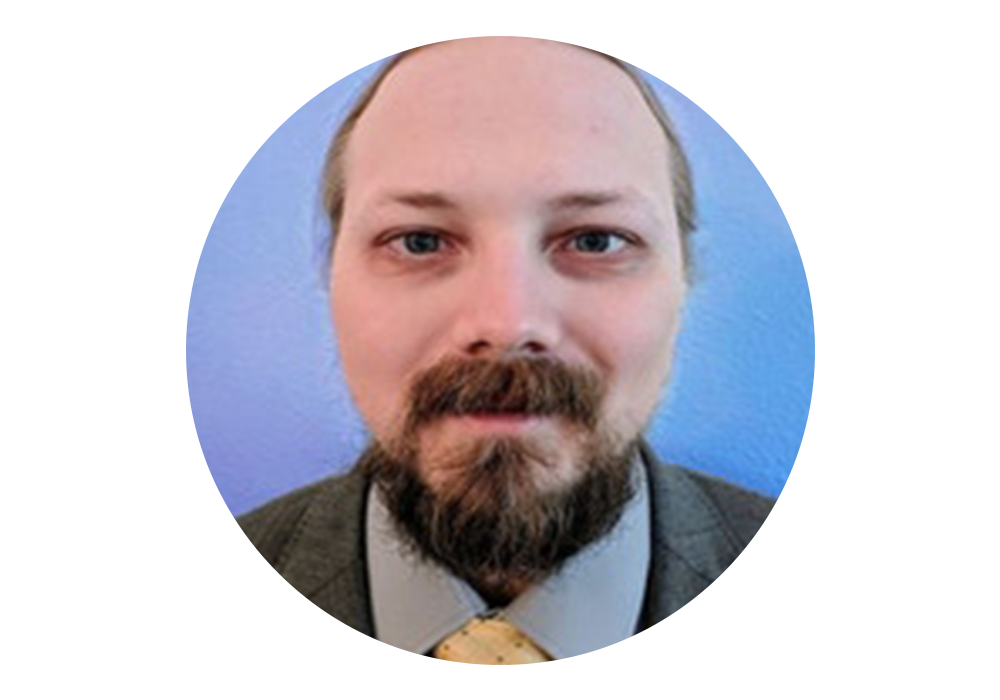 Jacob Wood – Enrolled Student
This is eye-opening, I'm glad you covered these topics! A lot of people have failed to estimate this properly and ended up without enough money to properly fund their project. Thanks for addressing this up front so everyone has a better understanding of what to expect to take away from their campaign.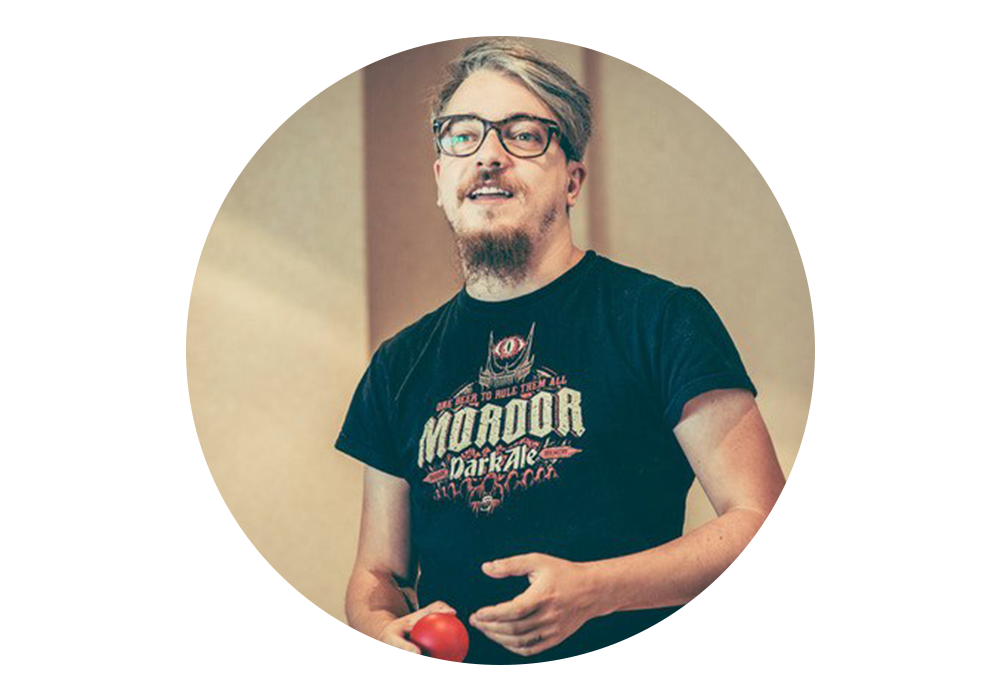 Claudio Serena – Not the End
€43,679 on Kickstarter
The Pledge Planner alone is worth the price!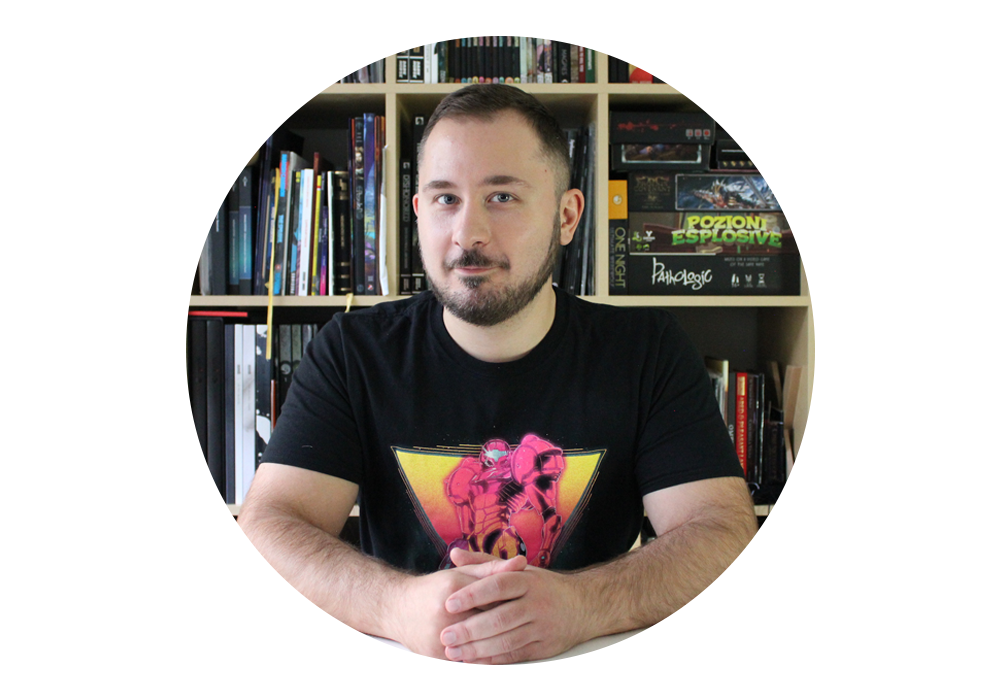 I worked on several crowdfunding campaigns, raising over $380K in combined funds for gaming-related projects, and over €1.71M on equity crowdfunding projects. For many years I've been running the marketing, community, and production side of both tabletop games and video games. Now, I want to share everything I learned with you!
Check my LinkedIn profile HERE.
One of the Kickstarter campaigns I worked on ended up in a documentary!
This clip is taken from The Name of the Game, a New Dawn documentary about the development and release of Nex Machina, a videogame by Housemarque (now a PlayStation Studio). Early in development, we explored the possibility to do a Kickstarter campaign for the game – in the end, it didn't happen, but I learned a lot. You can purchase the whole movie on iTunes or Amazon Prime.
Need more guidance?
12 custom sessions, full access to the course + I'll hold your hand while you develop a sound pre-launch strategy.
If you'd feel more comfortable with 1:1 crowdfunding coaching, take a look at this option!
FAQ
When does the course start and finish?
The course starts now and never ends! It is a completely self-paced online course - you decide when you start and when you finish.
How long do I have access to the course?
How does lifetime access sound? After enrolling, you have unlimited access to this course for as long as you like - across any and all devices you own.
What if I am unhappy with the course?
If you are unsatisfied with your purchase, contact us in the first 30 days and we will give you a full refund.
My project is not a game. Is this course suitable for me?
Yes. 90% of the content you'll find here applies to all crowdfunding projects – the principles are the same, you'll ju​st find additional advice focused on games. All tools, checklists, Google Sheets also will work just fine for your non-game project.